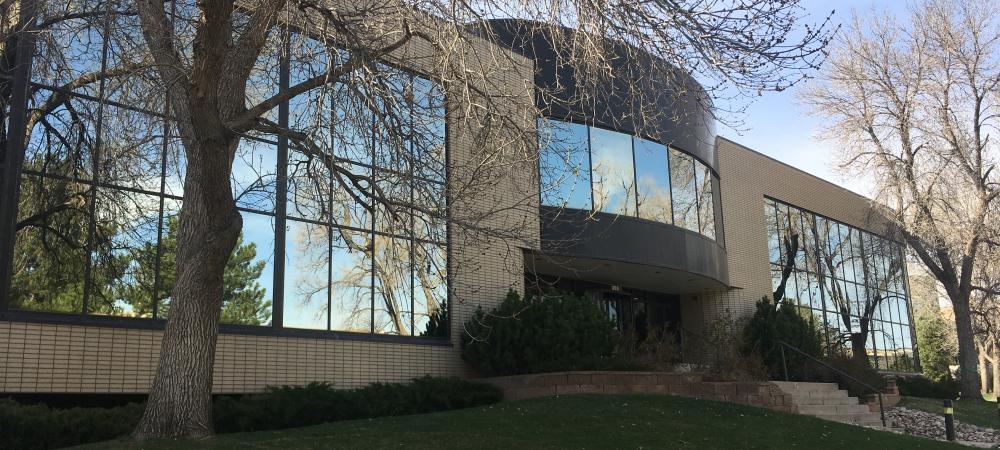 Get in Touch
The WCET/State Authorization Network (SAN) is located in Boulder, Colorado in the State Higher Education Policy Center, which houses three total higher education organizations: WICHE, the Western Interstate Commission for Higher Education (SAN's parent organization);  NCHEMS, the National Center for Higher Education Management Systems; and SHEEO, the State Higher Education Executive Officers Association.
3035 Center Green Dr. Suite 200
Boulder, CO, 80301
The WCET/SAN Team
Cheryl Dowd, Senior Director, State Authorization Network (SAN) & WCET Policy Innovations:  (303) 541-0210  cdowd@wiche.edu
Cheryl directs the activities of WCET's State Authorization Network (SAN), including coordination of staff addressing interstate policy and compliance as well as other ancillary compliance issues. Additionally, she serves the overall WCET membership in addressing emerging and special regulatory issues related to digital learning in postsecondary education. Cheryl is a contributing author for a guide book for understanding the legal basis for State and Federal compliance for activities of post-secondary institutions, State Authorization of Colleges and Universities. Cheryl earned her Juris Doctorate from the University of Richmond, master's degree in Criminal Justice from Bowling Green State University, and bachelor's degree in Political Science from James Madison University.
Leigha Fletcher, Administrative Assistant (303) 541-0211 lfletcher@wiche.edu
Leigha is the administrative assistant for the State Authorization Network and lives in Springboro, Ohio with her husband Jon and their four children. Jake, Trace, Bayleigh, and Ava.. Her work background includes Property Management and Insurance. Leigha enjoys cooking, attending her children's sporting events, hanging with her Family and Cheering on THE Ohio State Buckeyes.
Kathryn Kerensky, Director, Digital Learning Policy & Compliance, (303) 541-0290  kkerensky@wiche.edu
Kathryn assists with the activities of the WCET State Authorization Network (SAN). In collaboration with the Senior Director for Policy Innovations and the Director, Interstate Policy and Compliance, she focuses on related institutional and programmatic compliance rules and regulations, including accreditation requirements, international compliance issues, and strategies for institutional regulatory compliance when serving students by means of digital learning. Kathryn also coordinates training materials, builds communities of practice, and canvasses members for compliance strategies.
From her life, educational, and work experience, Kathryn is passionate about developing compliance practices and strategies that help provide the best possible educational opportunities, experiences, and outcomes for students.
Previously, Kathryn worked as a compliance professional at a public university, where she gained experience in analyzing and interpreting various federal, state, and accreditor requirements while developing institutional policies and procedures for compliance. Kathryn earned her Bachelor of Arts in Psychology and her Juris Doctor from the University of Louisville. Kathryn is also a licensed attorney in the Commonwealth of Kentucky. She resides in Louisville, KY.
Rachael Stachowiak, Director, Interstate Policy & Compliance, (303) 541-0289  rstachowiak@wiche.edu
Rachael supports the mission and activities of WCET's State Authorization Network, an institutional membership organization which provides training, support, and opportunities to collaborate and navigate regulatory compliance for distance and out-of-state activities. Her role focuses on coordinating and building communities of practice, strategies, and resources to address state-by-state requirements pertaining to postsecondary education.
As a native from a small college town in Northwest, PA, Rachael cares deeply about access and affordability of postsecondary education and its impact on the viability and prosperity of rural communities. Her fascination and passion for interstate compliance are ever present and her observations of the growth and reach of online programming and innovative pedagogical practices (i.e. Physical presence triggers) continue to fuel her commitment to the field.
Previously, Rachael oversaw the management and coordination of the State Authorization Reciprocity Agreement (SARA) with the New England Board of Higher Education. In prior roles, she focused on building institution-wide coordination and operational capacity for improved academic services. She holds a bachelors from the State University of New York at Purchase College and a masters from Boston University. She resides in the Boston, MA area.