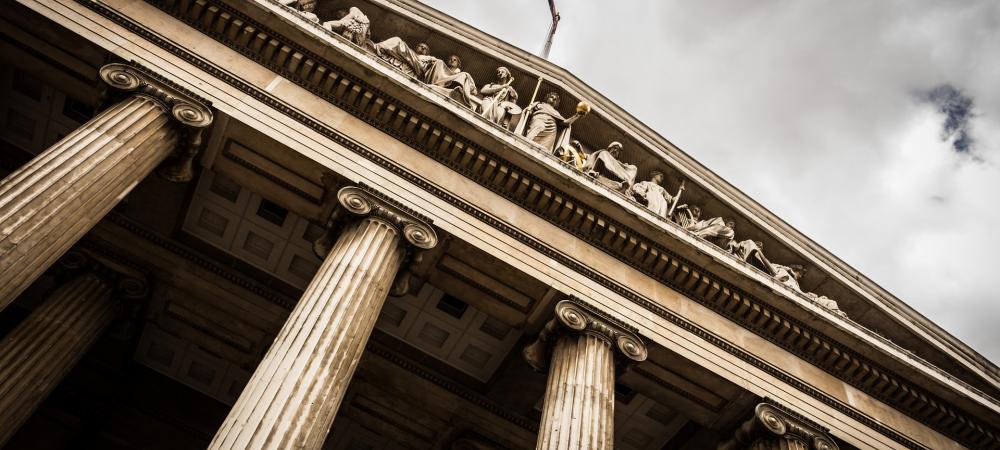 State Compliance
States have the authority to regulate out-of-state post-secondary institutions that offer or participate in activities located in their state.
Higher Education Agency Approval:
These activities could include, but are not limited to; online courses, experiential learning, marketing, recruiting, servers, proctoring, tutoring, face to face meeting, brick and mortar structures, renting a location, or a faculty member teaching a course online from the state.
Some or all of these activities could cause the institution to be legally required to seek an approval from the higher education agency of the state.
The states vary as to the regulated activities, application process, renewal process, required surety bonds, annual reporting, and annual fees.
Institutions must determine what activities occur out-of-state and in which states these activities occur to know which state's laws must be upheld or face consequences.
Consequences for noncompliance may vary per state, but could include fines, accreditation problems, lawsuits, cease and desist letters, barring licensure for regulated professions, and even the concern of bad publicity for the institution.  Note that state higher education agencies have attempted to minimize consequences by assisting institutions to attain compliance in the interest of best serving students.
State Professional Licensure Boards: 
Approvals for programs leading to professional license are in addition to compliance with the state higher education agency.
Secretary of State Registration:
Registration with the state Secretary of State's office may be required by institutions in a few states for the activities that are occur in the state.  This is also separate from the approval by the higher education agency.
Compliance by Reciprocity (SARA)
An alternative to obtaining approval and managing the fees, reporting, and applications for each state, is to gain approval for activities as a SARA participating institution. The State Authorization Reciprocity Agreements (SARA) provides SARA  participating institutions with the approval to offer and participate in certain designated activities related to distance education in other SARA states as described in the SARA manual. SARA is a voluntary agreement among states to provide uniform oversight and impose uniform institutional responsibilities in members states for the designated activities.
Compliance for institutions to offer and participate in out-of-state activities under SARA in other SARA states is specified through the acknowledgements of responsibilities initialed by the chief executive officer (CEO) or chief academic officer (CAO) of the institution at the time of initial application and at each annual renewal to SARA. The SARA Manual is the principal policy and operations document for which institutions should be thoroughly familiar as SARA participating institutions.
SARA does not cover professional licensure board approvals, international compliance, or Secretary of State registration.
Federal Compliance
Failure to comply with the Federal regulations may impact participation in title IV, HEA Programs including: Federal Pell Grant program, the Federal Supplemental Educational Opportunity Grant, the Federal Work-Study program, the Teacher Education Assistance for College and Higher Education (TEACH) Grant program, Federal Family Educational Loan Program, and the
William D. Ford Direct Loan program.
Institutions should consider current enforceable regulations as discussed in the Federal Regulations Topic Area.
The 2016 Federal Regulations for State Authorization of Distance Education, originally to be effective July 1, 2018, were to have been delayed by two years for the purpose of review and revision. This notice was published in the Federal Register on July 3, 2018. However, on April 26, 2019, The U.S. District Court Judge ordered vacatur of the delay of the December 2016 Federal Regulations for State Authorization subject to a 30 day delay of the order causing the 2016 Federal regulations to be effective as of May 26, 2019.
The Federal Register/Vol. 81, No. 243/Monday, December 19, 2016/Rules and Regulations states the following: "The clarified requirements related to State authorization also support the integrity of the title IV, HEA programs by permitting the Department to withhold title IV funds from institutions that are not authorized to operate in a given State. Institutions that choose to offer distance education will incur costs in complying with State authorization requirements as well as costs associated with the disclosures that would be required by the regulations."
The 2019 Final Federal Regulations for State Authorization that were developed from the 2019 Negotiated Rulemaking will replace the 2016 Federal Regulations for State Authorization on the effective date, July 1, 2020. However, the regulations related to State Authorization are subject to immediate early implementation at the discretion of the institution (600.2; 600.9(c); 668.43; 668.50)
Many resources are available on this website regarding the history and current status of Federal Regulations related to State Authorization of Distance Education. Please view more in the Federal Regulations Topic Area.