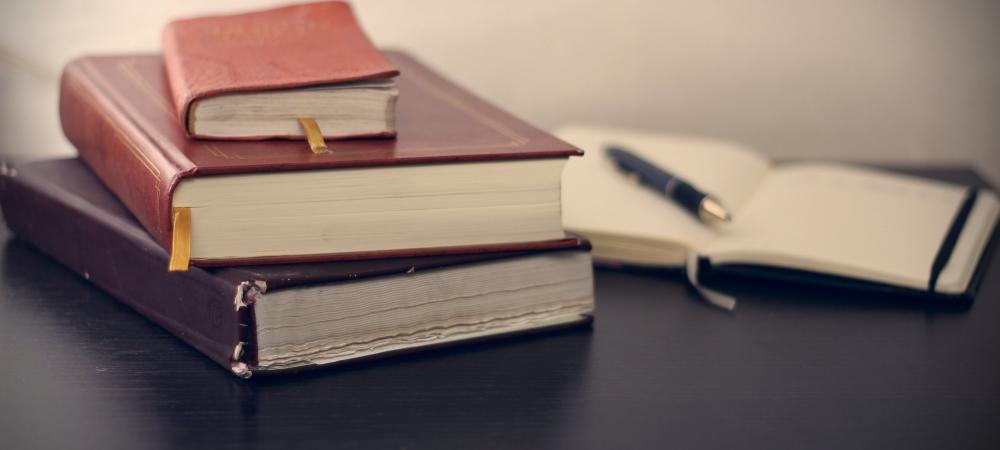 Oversight of Education is a Function of the State
States have the authority to regulate institutions offering education within the state's boundaries.
Regardless of modality (face-to-face or distance).
For the purposes of consumer protection for the learners participating in educational activities in the state.
Purpose of Federal Regulation of State Authorization
The Department of Education has been working to develop Federal regulations for state authorization of distance education to ensure that institutions are complying with state laws in the states in which the institution is disbursing federal financial aid.
Timeline - Federal Regulation for State Authorization of Distance Education
June 2010 - The Department of Education (USED) released its original "state authorization" language for comment as part of a required "negotiated Rulemaking" process. There is no language about distance education. No opportunity for comment was given.
October 2010 – The USED released its regulation, 34 CFR 600.9 (c) requiring institutions to document that they have the proper approval to serve students in other states.
March 17, 2011 - The USED released a Dear Colleague letter with clarifications on the distance education regulation, beginning with question 15.
April 20, 2011 - The USED released a second Dear Colleague letter. The letter moves the enforcement date to July 1, 2014, but institutions are expected to continue to make "good faith" efforts.
July 12, 2011 - The United States District Court for the District of Columbia struck down the distance education portion of the USED's 'state authorization' regulations (34 CFR 600.9 (c)). The complete ruling is on the Court's website.
June 2012 – The U.S. Court of Appeals affirms the USED's ability to issue the regulation. The Court upholds a District Court's ruling to "vacate" the regulation on procedural grounds.  THE FEDERAL DEADLINE WAS ELIMINATED, but states' laws remain enforceable.
May 2014 – The USED Negotiated Rulemaking Committee was unable to reach consensus on a new federal state authorization for distance education regulation.  
July 2016 - The USED  released new proposed federal regulations requiring institutions to document that they have the proper approval to serve students in other states as well as provide specific general and individual notifications and disclosures.  Institution participation in a state authorization reciprocity agreement is deemed sufficient for approval.
December 2016 - The USED released the regulations for State Authorization of Postsecondary Distance Education, Foreign Locations.  Effective date:  July 1, 2018.
February 2018 in response to a discussion with the USED, WCET, NC-SARA and DEAC coauthored a February 7, 2018 letter to the Department to express concerns about the rules on state authorization that were set to go into effect July 1, 2018 (34 CFR Sections 600 and 668).
May 9, 2018 - Office of Management and Budget (OMB) posting indicates that the USED has proposed a two-year delay of the distance education rule and proposes to amend the regulations through negotiated rule-making.
May 25, 2018 - The USED announces proposed  two year delay of the effective date of the final regulations to ensure adequate time to conduct negotiated rulemaking to reconsider and possibly revise the regulations.
July 3, 2018 - The USED announces two year delay of selected provisions of the 2016 Federal regulations including 34 CFR 600.2; 34 CFR 600.9(c); 34 CFR 668.50.  The regulation for State Authorization of foreign locations of domestic institutions, 34 CFR 600.9 (d) was not delayed. The effective date of that provision remains JULY 1, 2018.
July 31, 2018 -- USED announces intent to establish a negotiated rulemaking to cover 11 important areas of higher education regulation, including state authorization.  https://www.federalregister.gov/documents/2018/07/31/2018-15929/negotiated-rulemaking-committee-public-hearings
August 2018 -- NEA sues USED regarding delay of December 2016 regulations. http://www.nea.org/assets/docs/1-main.pdf
September 2018 – WCET/SAN staff testifies at USED public hearing.
October 15, 2018 - USED announces negotiated rulemaking plan and call for nominations for negotiators and subcommittee members for three subcommittees.    https://www.federalregister.gov/documents/2018/10/15/2018-22506/negotiated-rulemaking-committee-negotiator-nominations-and-schedule-of-committee 
April 3, 2019 - USED Negotiated Rulemaking ends in Consensus for comprehensive list of issues around accreditation and innovation. Consensus language can be found here.
April 26, 2019 -  The U.S. District Court Judge in the NEA et al., v. DeVos et.al rules for the plaintiff ordering in 30 days after the ruling a vacatur of the delay of the December 2016 Federal Regulations for State Authorization.
For a complete listing of the U.S. Department of Education "Dear Colleague" letters.
A more detailed history of state authorization may be found in the book:  State Authorization of Colleges and Universities:  A Handbook for Institutions and Agencies by Alan L. Contreras with Contributing Authors: Sharyl J. Thompson, Russell Poulin, & Cheryl Dowd.  Available on Amazon.com in Kindle and Paperback.